Trú
When Flo met this little mare in Iceland, she completely fell in love. So obviously Trú has followed her to Sweden, where she happily discovered the forest. Independant and smart, she is the head of the herd.
Skuttull, alias Skutte
Skutte joined us just before we started. He comes from the area, so he felt quite quickly at home in Svansele, and he really loves discovering new paths. Calm and playful, he is the good buddy. And the big eater too!
Sædis
Attentive and determined, this blue-eyed lady will always go foward!
Embla
Focused and powerful, this kindhearted mare is the perfect match for the experienced riders.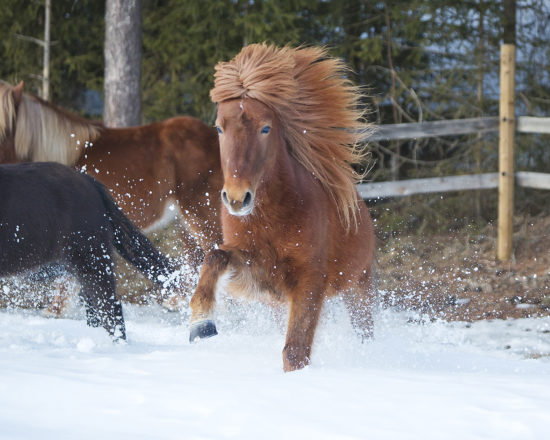 Iðinn
Trú's baby, born in July 2019. Watch out, you are for sure going to fall in love with this cuddly ball of fur!